Group Exhibition: Entfaltet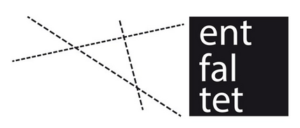 12 01 2018 – 29 01 2018
Medienwerkstatt Wien | curators: Gerda Lampalzer und Elisabeth Schimana
Opening 12 01 2018 19:00
Exhibition Fr | Sa | Mo 14:00-18:00
The exhibition
entfaltet
deals with questions about reinterpretation and notation as strategies to preserve and mediate timebased media art.
What does this mean in the museum context, in matters pertaining to preservation?
And in the case of reinterpretation when do we speak of a new work?
Which information a score should contain
and how should this information be displayed?
The artworks, commissioned by IMA Institute of Media Archeology, shown in the exhibition entfalten – Axel Stockburgers reinterpretation Read my Lips of Gerda Lampalzers Translation from 2003 and Seppo Gründlers reinterpretation Whiteout of Richard Kriesches Blackout from 1974, as well as the score of the interactive sculpture You Never Know by Hillevi Munthe and Elisabeth Schimana, generated in a four day worklab by the artists in collaboration with the preservation expert Claudia Röck – are possible answers to these questions. In opposite the exhibition shows documentations of the reenterpretated works Translation and Blackout, as well as the sculpture You Never Know.
Medienwerkstatt Wien, A-1070, Neubaugasse 40a